Home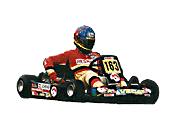 Welcome to Racing for Relief, Inc. 
---
2016 Racing 4 Relief Bowling Fundraiser
Friday, January 29  and Saturday January 30th
Click here for the printable Entry Form.
Email racing4relief@gmail.com or contact any trustee member
to purchase your raffle tickets.

Team meeting at St. Henry Nite Club on
December 2, 2015 at 8 pm.
All drivers, sponsors, and volunteers invited. Any new teams or possible new teams invited also.

2015 First Place Team 07
.            St. Henry Squad Branch of                                                 American Red Cross
.              the Mercer County EMS

Mercer County Firemen Chief's Association
2015 Ball Drop
Congratulations to Dave Hicks for winning the ball drop!!
---
Location

Race

Sponsor

St. Henry
Picnic
"The Buckeye 64"
Friday, July 3, 2015


6:00 pm Qualifying




7:00 pm Heat Races with Main Event to follow

The St. Henry Picnic

"

The Polar Bear Classic

"


Saturday, July 4, 2015


5:30 pm Qualifying 




6:30 pm Heat Races with Main Event to follow

St. Henry School Grounds

"Turnin' Little Tires"
Saturday, July 11, 2015


5:30 pm Qualifying




 6:30 pm Heat Races with Main Event to follow

Ft. Recovery Ambassador Park

"The Pipe Fitters
Grand Prix"
Saturday, August 8, 2015
5:30 pm Qualifying


6:30 pm Heat Races with Main Event to follow

Lefeld Plumbing & Heating

Ft. Recovery Ambassador
Park


Saturday, August 15, 2015
 5:30 pm Qualifying
6:30 pm Heat Races with Main Event to follow