Home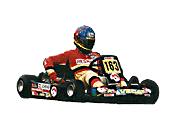 Welcome to Racing for Relief, Inc.
---
Click to view the 2015 Bowling Benefit Winners
---
Team Packets and entry fees need to be turned in by May 22, 2015!
If you would like to purchase your number contact Alan Siefring at 419-678-8363 or Mike Osterholt at 419-678-8209.

---
 Kart Practice – June 17th from 6:30-8:00 PM.  all new drivers must get their drive time.  You must bring your own gas for practice only.  Rain date is June 18 from 6:30-8:00 PM.
 

 

 

Location

Race

Sponsor

 

 

 

Ft. Recovery Jubilee

"

The Cooper Cup

"


Friday, June 19, 2015


6:30 pm Qualifying




7:30 pm Heat Races with Main Event to follow

Maria Stein Countryfest

"The Buckeye 64″
Saturday, June 27, 2015


5:30 pm Qualifying




6:30 pm Heat Races with Main Event to follow

The St. Henry Picnic

"

The Polar Bear Classic

"


Saturday, July 4, 2015


5:30 pm Qualifying 




6:30 pm Heat Races with Main Event to follow

St. Henry School Grounds

"Turnin' Little Tires"
Saturday, July 11, 2015


5:30 pm Qualifying




 6:30 pm Heat Races with Main Event to follow

Ft. Recovery Ambassador Park

"The Pipe Fitters
Grand Prix"
Saturday, August 8, 2015
5:30 pm Qualifying


6:30 pm Heat Races with Main Event to follow

Lefeld Plumbing & Heating